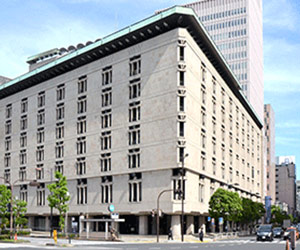 We are committed to another half century of living up to the highest ideals as one of the top theaters in Japan!
Nissay Culture Foundation, Public Interest Incorporated Foundation
We, Nissay Culture Foundation, take pride in "providing quality theatrical performances while contributing to the advancement of our country's performing arts and culture centering on Nissay Theatre." Our pride and effort is based on the passion of Gen Hirose, past President of Nippon Life Insurance Company, our sponsor. It was his inspiration, when the doors of the Nissay Theatre first opened, to "contribute to creating a healthy and culturally vibrant society that would serve as the foundation of the life insurance business" and to "leave a legacy that would prove to be of lasting value for future generations." A half a century has passed since the opening of the Nissay Theatre, and throughout, we have endeavored to stage 'real' performing arts while upholding three principles, "growth of young children and youth development," "advancement of the performing arts," and "development of citizens who support the performing arts."
At the start of Nissay Theatre's second half century, we have refocused our energies on these principles and are currently producing high-quality productions across a range of genres and promoting a nationwide tour for kids and youth. More precisely, our musical appreciation class, the "Nissay Masterpiece Theatre," which initially invited only elementary school sixth graders, has been expanded to include junior high school and senior high school students, introduce an expanded genre of performances including operas and musicals, and offer newly staged performances as the "Nissay Masterpiece Series" in theaters nationwide in addition to the Nissay Theatre. It is our sincerest wish that our newest initiatives will generate the same kind of admiration and significance for a long time to come like its predecessor the "Nissay Masterpiece Theatre," which hosted 7.77 million elementary school children over its 50-year run, and that children who attend Nissay performances across the country will develop a deep appreciation for the performing arts and culture as well as become well-rounded adults.
We will enhance our programs including our long-enjoyed summer program for families, the "Nissay Theatre Family Festival," and the "NISSAY OPERA" that have run as continuous programs since the opening of the theater to promote opera throughout Japan.
We will focus our best efforts so that the Nissay Theatre will continue to earn its reputation in the next half century as a source for 'real' performing arts that nurture the passions of younger generations.
We look forward to your continued understanding and support.